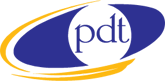 An ISO 9001:2008 Certified Company



E-mail: Info@pdt-pl.com
Phone No: +91-11-47532745
About us
Who We Are
Perfect Data Technologies Pvt. Ltd., started the venture in the year 2010 as Perfect Data Systems, is incorporated in the year 2013.PDTPL has grown in Audio Visual, Information Technology, Telecom, Defense equipment products and services. Perfect Data Technologies Private Limited is focused in providing the best and innovative solutions to Indian Defense, paramilitary and other Government agencies for their needs in AV, IT, Surveillance and telecommunication. Whereas it also caters to requirements of IT/Telecom products, post-sales maintenance services (including AMC) and product support for Indian Defense, other Govt. agencies and IT/ telecom industry. Innovation, new technologies and sustained reliable support - is what PDTPL focuses on and works towards modernization and up-gradation of the industries.
| | |
| --- | --- |
| Our focus today is in the field of AV Integration and Information Technology. Each of these domains have a separate division within the organization and are dedicated to provide our customers with most effective products/ systems and services of highest quality. | |
Our Strategy
A clearly defined strategy guides PDTPL's daily actions. It means adding new products, equipment and systems while providing our best technical services to solve a broadening array of customers' challenges. Executing this strategy translates directly into our ability to help customers achieve their objectives, meet their requirements and fulfill PDTPL's mission to provide superior solutions to the customers with technological updations.
Our History
For nearly 4 years, PDTPL has paid close attention to customers' needs. PDTPL has a proud history of delivering exceptional results.
We started our operation in 2010 as System Integrator offering solution on various platforms. In recent years, the company changed its focus and started focusing towards value added services. Today, PDTPL is a company providing end-to-end solutions to its clients in the fields of AV Integration, Smart Class Room, IT, Security and Surveillance for which we do set up business, provide technical consulting and support, integrate networks, do system integration and provide maintenance and support services. We have invested heavily in building up our technical skills, professional competence, engineering services and support infrastructure. In the process, a unique business culture has emerged that drives us to perform at our best potential with sustained growth.
Our Culture and Belief
Anywhere you find PDTPL you will find The PDTPL Culture. Throughout our operations, we share this common culture, comprised of six universal values: Spirit, Pride, Determination, Commitment, Passion and Integrity. These values inspire the way we serve our customers, who rely on PDTPL professionals as a true partner in their business success.
With a cohesive strategy, unique culture and common mission, PDTPL demonstrates that excellence, integrity and commitment can - and should - go hand in hand with success and growth of all our customers, partners and nation.
Our Mission
"We are there to service. We are there to stay."
Our mission is to provide highly sophisticated and the best quality solutions to our clients, all at a fair price. All this is with a promise of prompt, proactive, and persistent service.
Our business is to be a leading innovator, developer, integrator, customized solution, service provider and marketer of worldwide products and systems, which provide superior technology, value and reliability to our customers in meeting their requirements and needs while providing them a fair deal.
Our Organization
We continue to build our organization into one that is flexible, innovative, responsive and entrepreneurial. To accomplish this, we have created decentralized business units, which have great freedom within corporate strategy and policy limits, to develop their own further business strategies and plans to achieve agreed upon objectives. We seek to concentrate our efforts on providing products and services, which have measurable benefits while using state-of-the-art technologies.
We observe uniform accounting practices and prompt disclosure of operating results, with no surprises.
We favor simplicity, want action, are results-oriented, favor substance over form and prefer quality to quantity. We believe in the free flow of candid, objective information, up down and across organizational lines. We insist on homework and planning.
PDTPL Quality Policy
The two .main objectives of PDTPL's quality policy are customer satisfaction and a commitment to continual technological advancement. These objectives drive PDTPL's growth and profitability.
Customer Satisfaction
• Providing value through excellent product cost/performance, rapid integration ability, customer support and service.
• Enabling customer success by providing innovative business solutions that genuinely meet customer needs.
Commitment to Continual technological advancement
• Continuously updating its technological base, so as to update and provide its customers the latest technology.
• Providing adequate tools, procedures, time, training and products to its customers so that they can do it right the first time, every time.
Our Strengths
We strongly believe that our human resources are our assets.
PDTPL's Future Plans
Under dynamic leadership and vision of our Director and other senior management professionals, PDTPL is all set for expanding its business horizons, and is on the lookout for worthy long-term partnerships/ joint ventures.
As on need basis, it is further willing to invest, borrow capital funds, arrange for extra space/ assets required and hire the trained professionals in its quest for success and setting up an example.